11 May 2024
The Ingham Sugar City Rodeo is an action-packed family event and first began in Ingham in 1995.
The rodeo boasts over 25 rodeo events including juniors, novice, open and feature rodeo events. The event holds professional status being affiliated with the ABCRA and continues to provide excellent top-quality stock for the competitors through their local stock contractors.
Each year the event continues to grow in popularity with both competitors and patrons. Visitors to the event can enjoy all that the Hinchinbrook Region has to offer from the home style cooking to the easy and relaxed shopping in the streets of Ingham that is all set amongst the natural beauty that makes the Hinchinbrook region unique.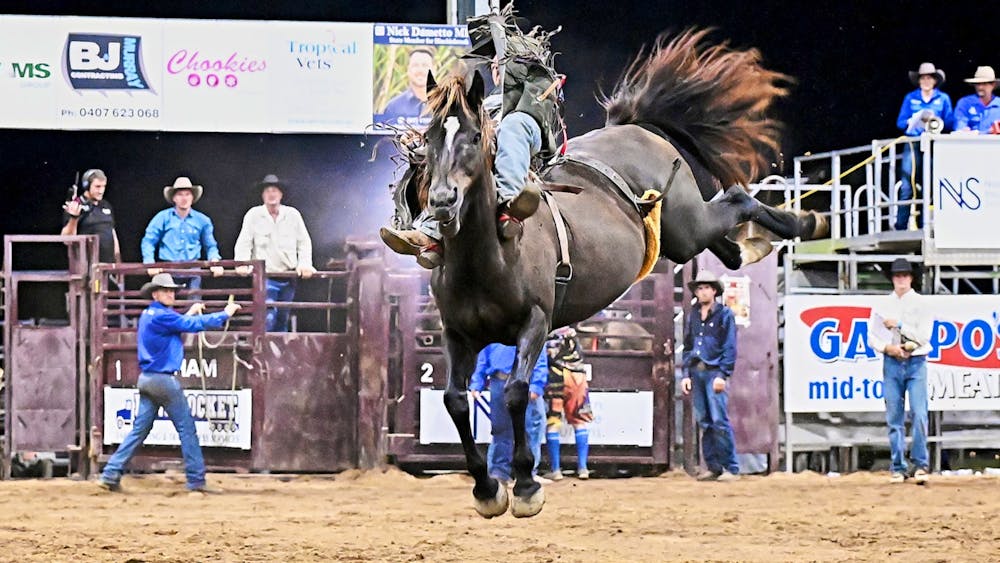 Upcoming Dates
11 May 2024 9:00 am
Location
Ingham Showgrounds