Broadwater Camping Area, Abergowrie State Forest
Broadwater Camping Area, Abergowrie State Forest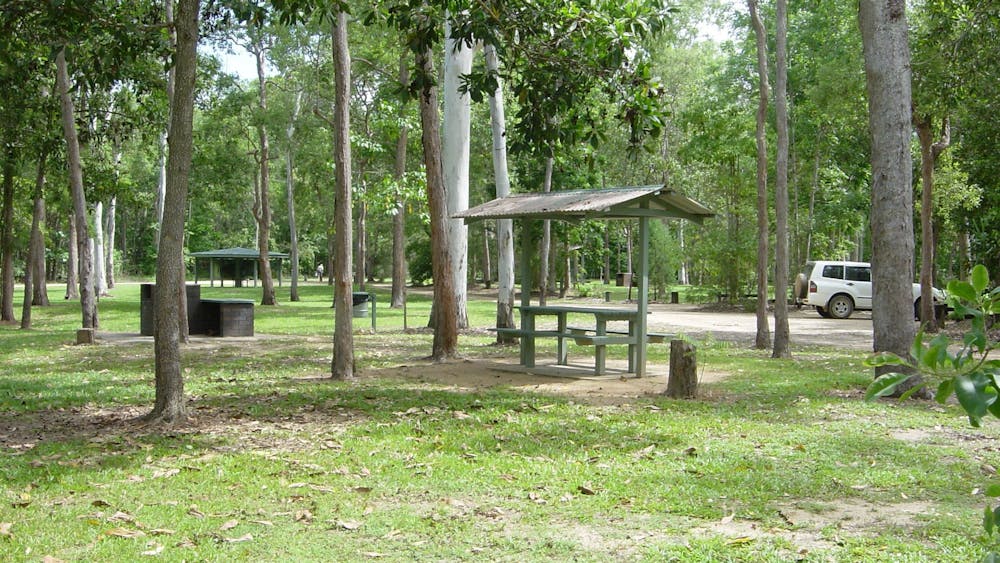 From
$7.25 to $29 (Person per night to Family per night (up to 2 adults and children under 18, maximum 8 people in total). Fees are subject to change.)
About
Broadwater camping area, in Abergowrie State Forest, provides a large, open, grassy setting surrounded by tall, open eucalypt forests.
Broadwater has covered picnic areas with gas barbecues, picnic tables, toilets and cold showers. Choose from short walks, swimming, birdwatching, or just relax and enjoy the peace and tranquillity that the forest has to offer. Large open areas cater for large groups, making it a popular destination for school groups during the week.
Camping permits are required, and fees apply. A tag with your booking number must be displayed at your campsite. Book your campsite and purchase your camping permit in advance. Bookings can be made on-line, over the counter or by phone. Note that self-registration is no longer available.
Fires are permitted in the fire rings provided. Campers need to bring firewood as it is no longer supplied and must not be collected from Abergowrie State forest.
Image credits: Qld Govt
Amenities
Activities
Four Wheel Driving
Camping
Townsville
Latest Packages & Deals