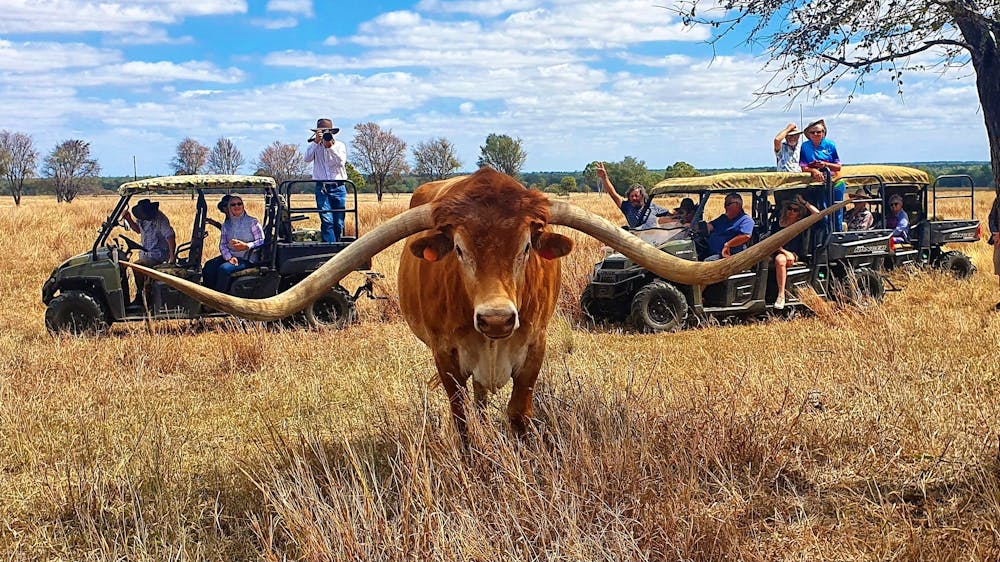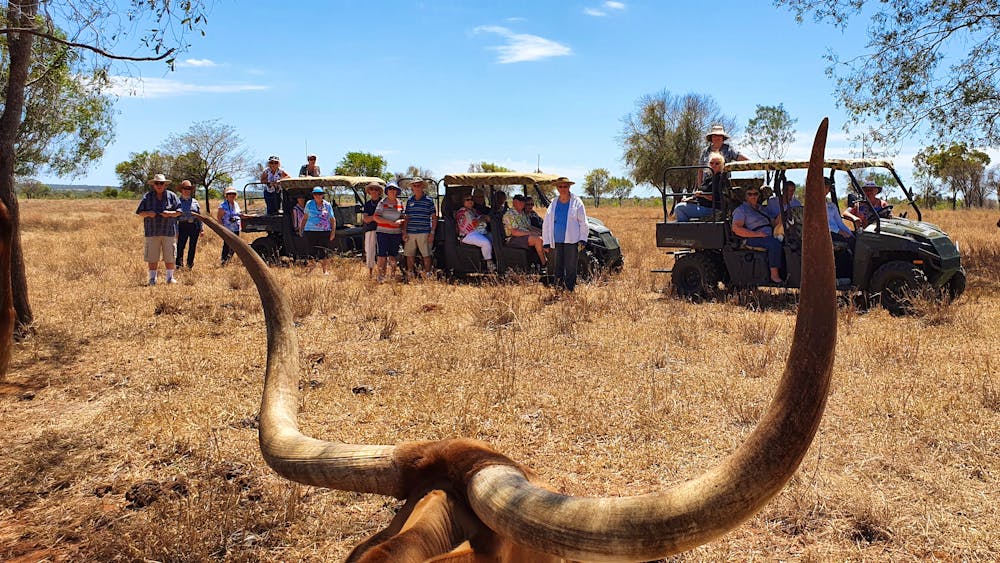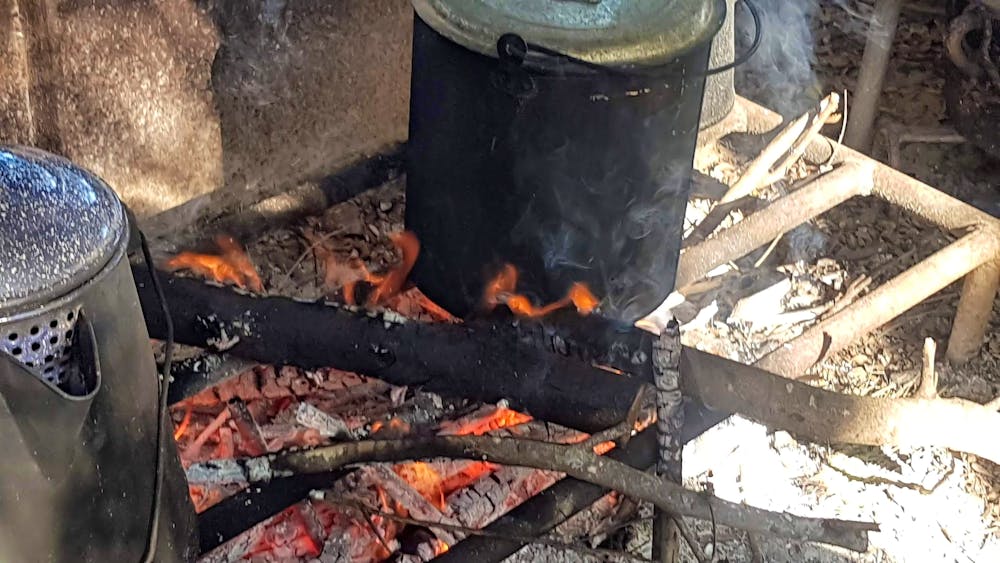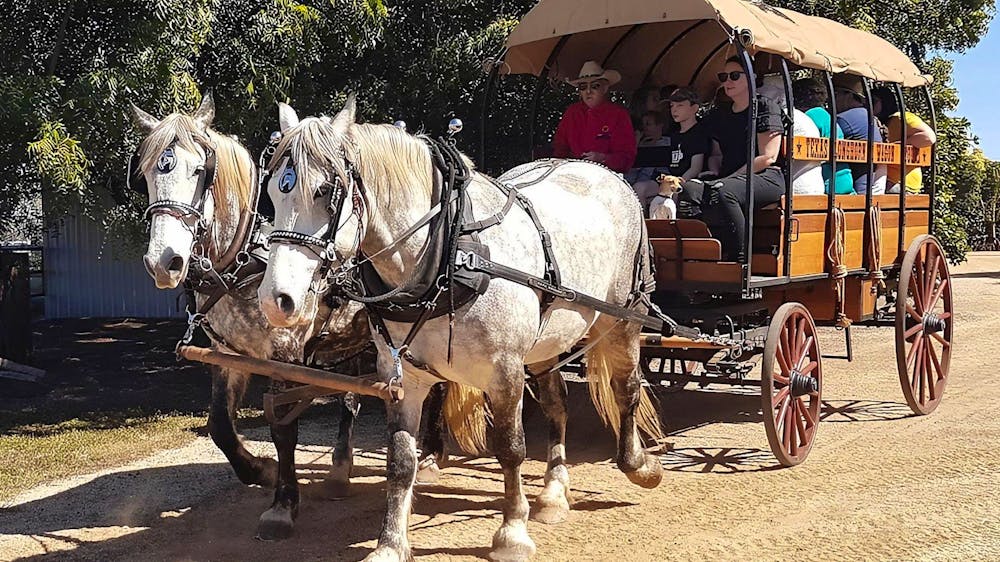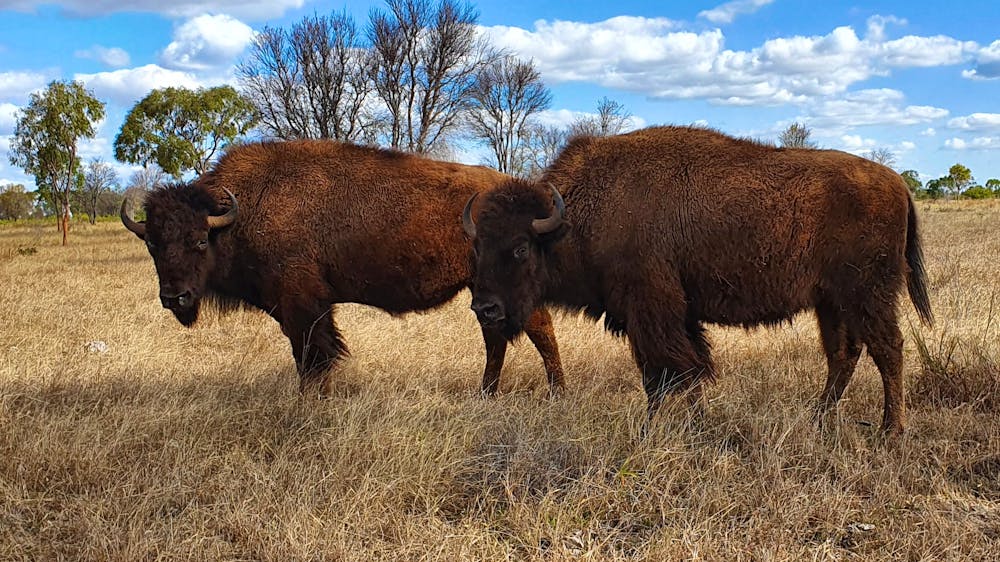 About
Australia's "Texas in the Outback" experience.
To view the magnificent herd of Texas Longhorns, Texas Longhorn Tours features one of the last horse-drawn wagon ride experiences in Australia as well as the original Texas Longhorn Safari. These cattle are, without doubt, the most famous and iconic breed of cattle in history. See some of the longest horned cattle in the world that are direct descendants of the millions of Texas Longhorns that walked in the great trail herds from Texas in the late 1800s!
Texas Longhorns are the old west cattle that were the salvation of Texas back in the late 1800's and as a result, the legend of the cowboy was born. Everyone has seen a cowboy or western movie and now you can see how the legend started….
Many steers have horns spanning more than 100 inches tip-to-tip and JR, who was a former Guinness World Record Holder, is on display in the JR Gallery of Horns with a horn span exceeding 10 feet 4 inches or 3.15 metres!
You have heard that "Everything is bigger in Texas" so get yourself to Texas Longhorn Tours and you will see that sometimes "Things are bigger in Queensland"
Located 10 kilometres from Charters Towers in North Queensland and offering two different experiences, Texas Longhorn Tours is a 'must do' when visiting the area.
Townsville
Latest Packages & Deals