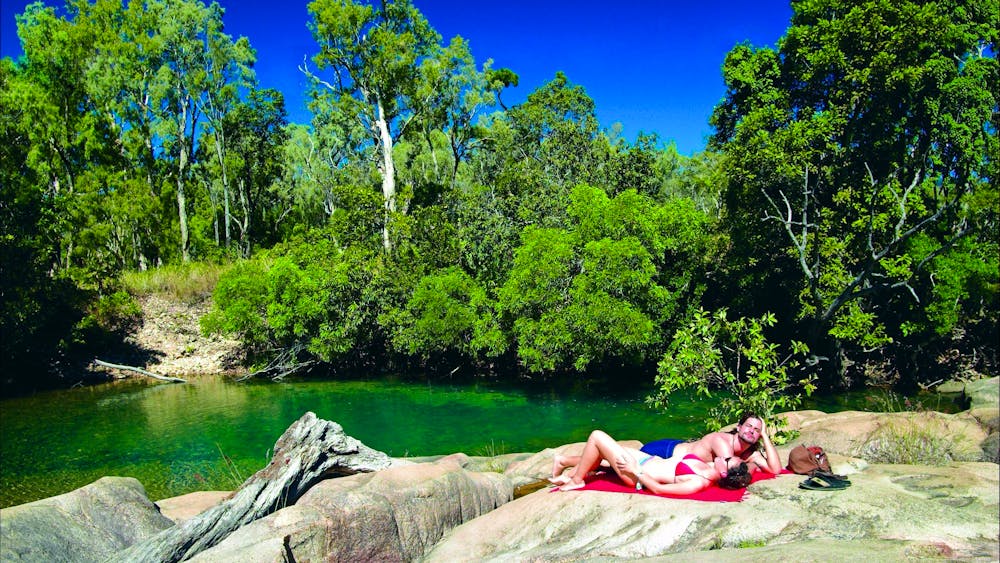 About
Pitch your tent and relax by the freshwater creek at Rollingstone Park. With a free designated tent and vehicle camping area, this is a great spot for a weekend getaway and cool down in the freshwater swimming area. Please note you must book online to secure a spot in the free camping area.
Regular community markets are also held there, on the first Saturday of each month from April to September from 8 am to noon.
Rollingstone also boasts a Museum, the restored Rollingstone Railway Station filled with historical mementos of the area, as well as a network of interpretive historic signage. Contact the Rollingstone Historical Society for more information on the history of the area and the markets. Other facilities include the local pub which is a community landmark and a popular stopover for day visitors to enjoy local bands and arts and crafts markets. Rollingstone also has a beach caravan resort a little further down the Highway.
Townsville
Latest Packages & Deals