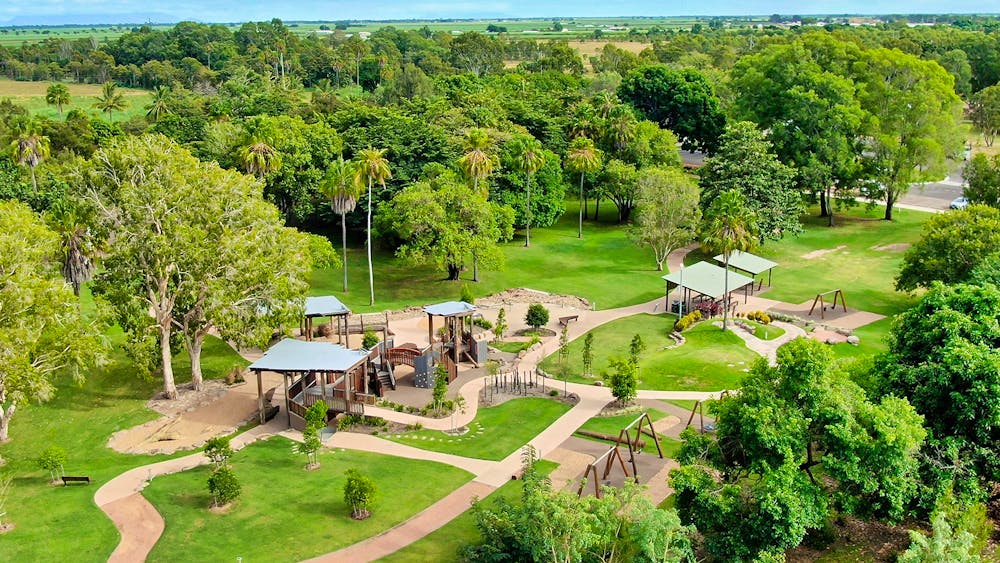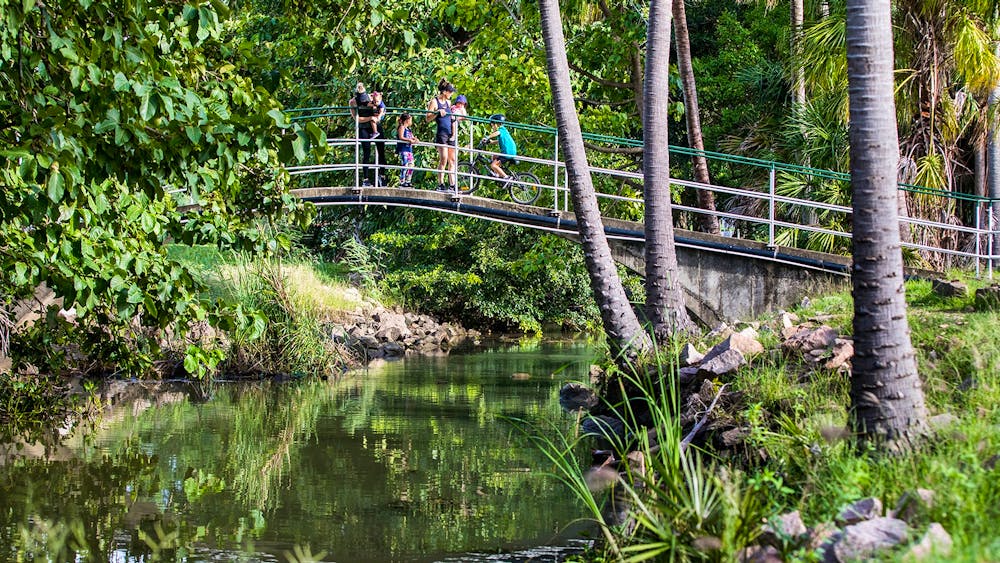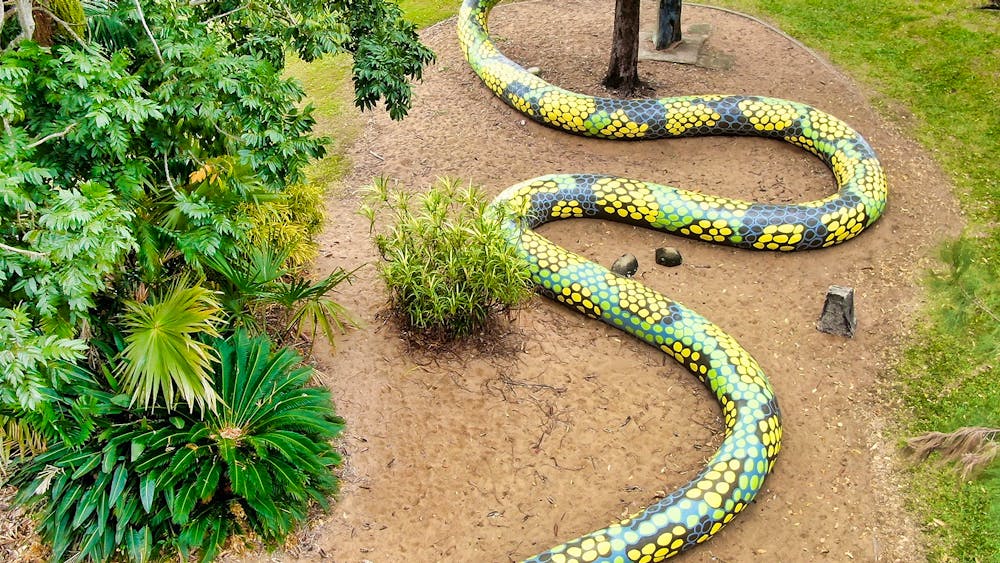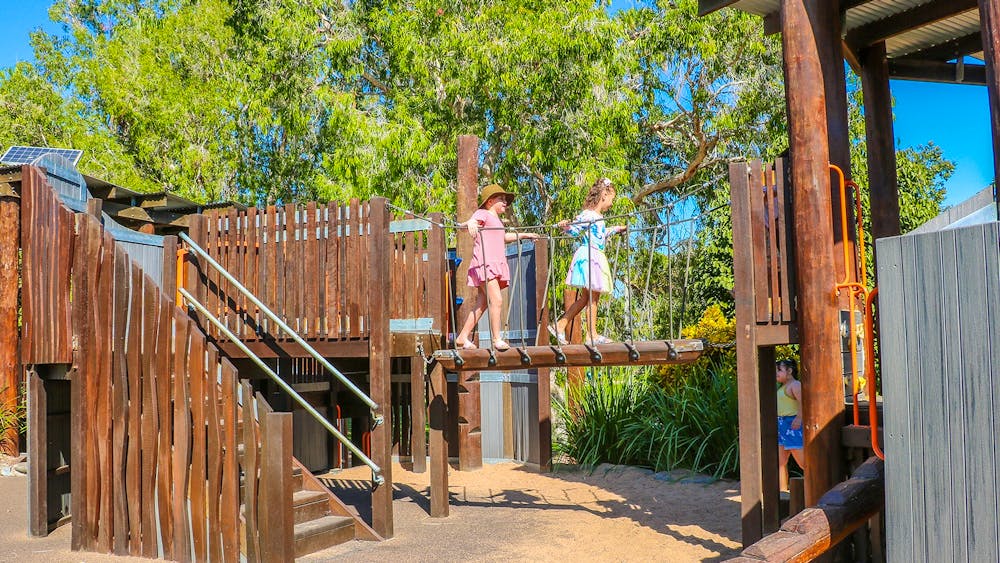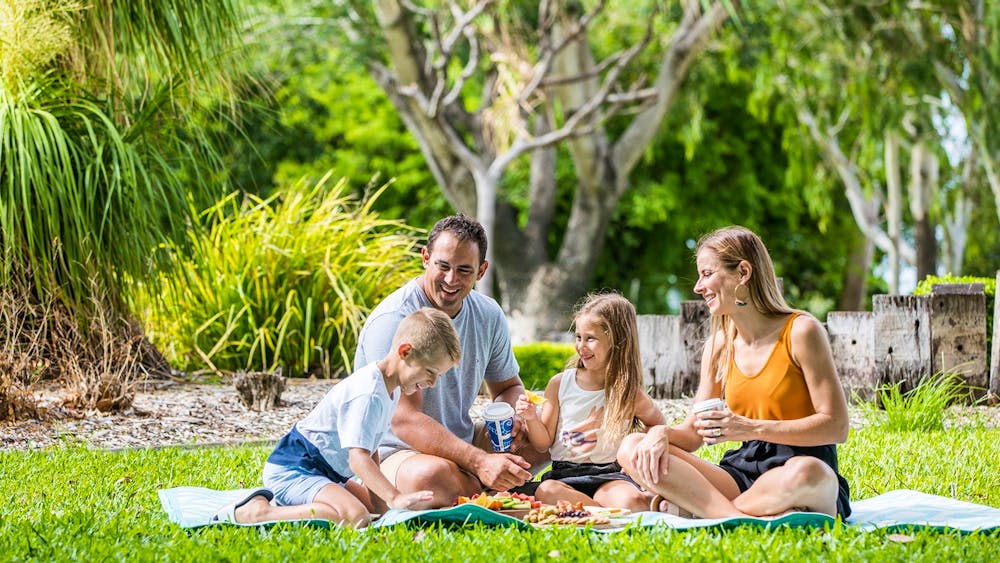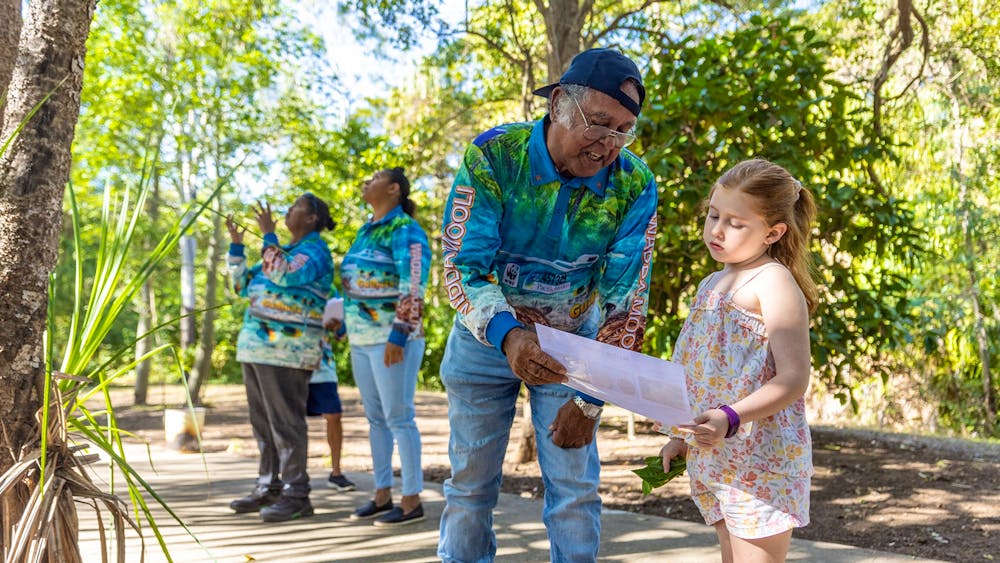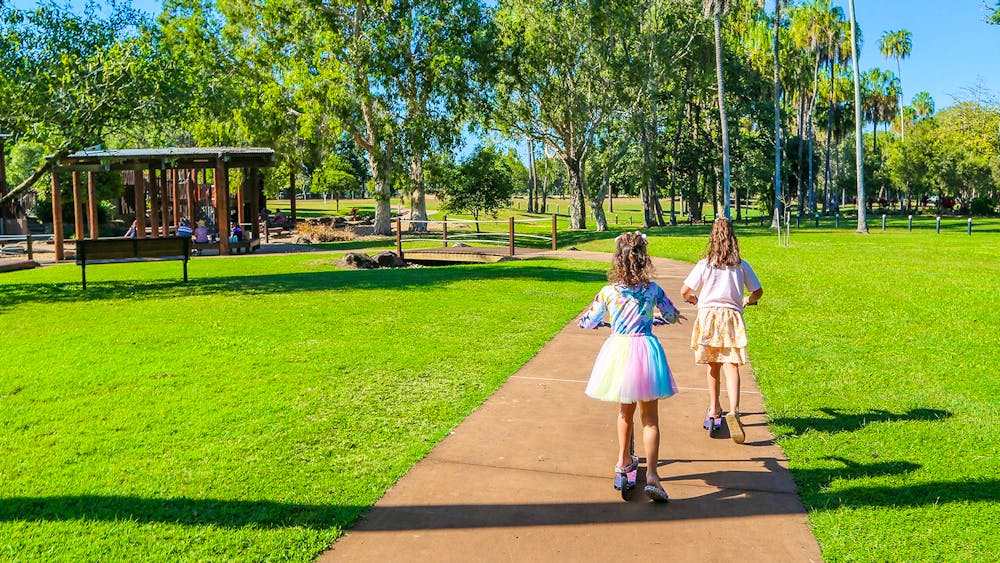 About
Plantation Park in Ayr is a popular stop offering shady areas for picnics, access to the Juru Walk and the state-of-the-art Plantation Nature Play. The park also offers public toilets, BBQ facilities and caravan and car parking.
Plantation Nature Play is a state-of-the-art nature based play area at Plantation Park with all-abilities swings, a fortress-themed lookout, and rock and rope climbs. It also features a variety of activities such as an accessible fortress themed lookout, rock and rope climbing and fossil digging.
The Burdekin Visitor Information Centre located in the park is the perfect stop on your road trip to talk to a local expert, obtain brochures and maps or grab a free coffee or tea from the Driver Reviver stop. While you are there, experience the Yongala Dive Virtual Reality Experience or the Wilmar Virtual Mill Tour.
The Juru Walk is a walking trail at the Sothern end of Plantation Park which provides an important bond to the Burdekin's Aboriginal history. A bush tucker garden was planted alongside the walk and features more than 30 species of plants.
Plantation Park is also home to a 60m carpet snake sculpture, Gubulla Munda, which was built by the Gudjuda Reference Group in 2004 to celebrate and promote Indigenous culture. The sculpture marks the significance of the site as a traditional burial ground.
Townsville
Latest Packages & Deals