Ocean Siren / MOUA / Museum of Underwater Art
Ocean Siren / MOUA / Museum of Underwater Art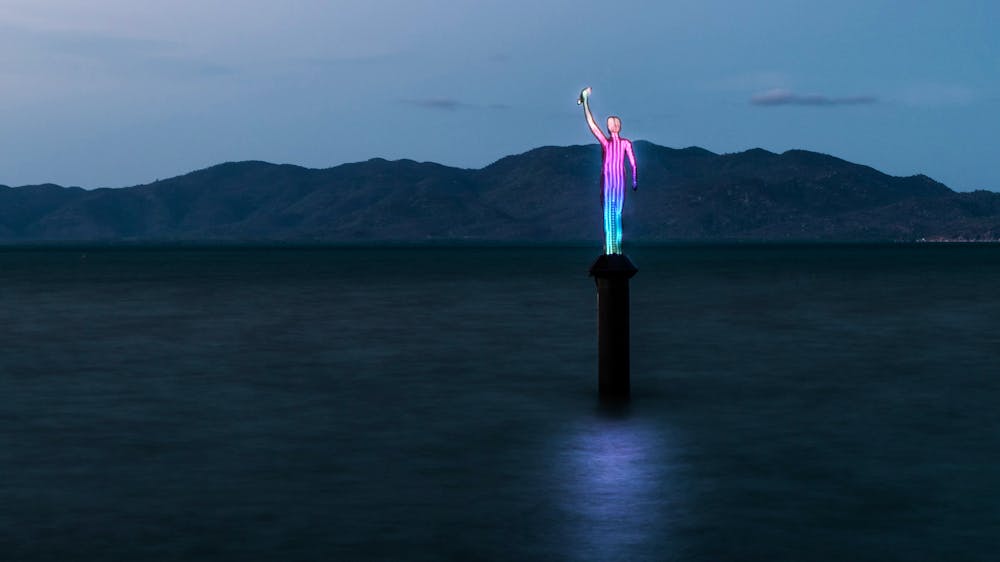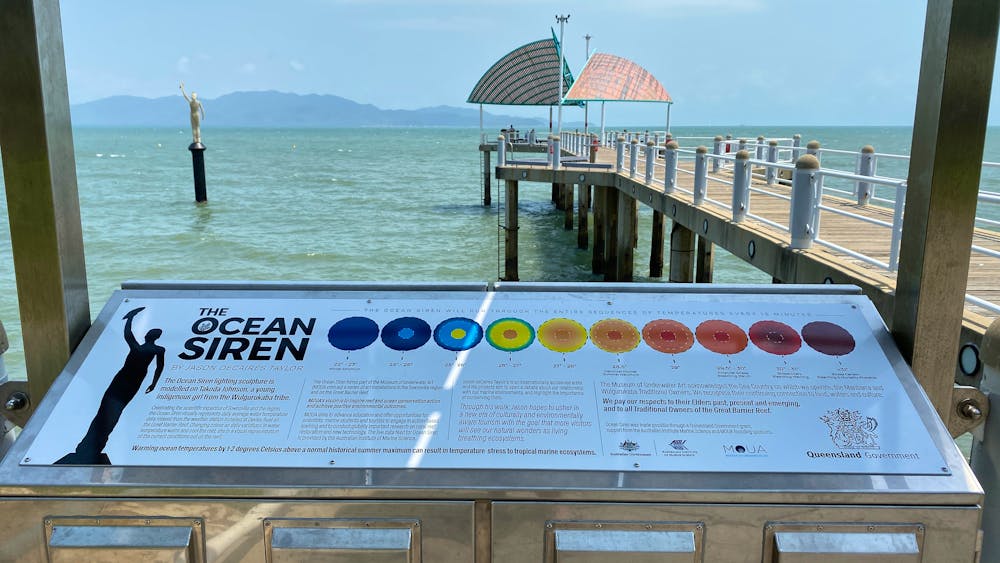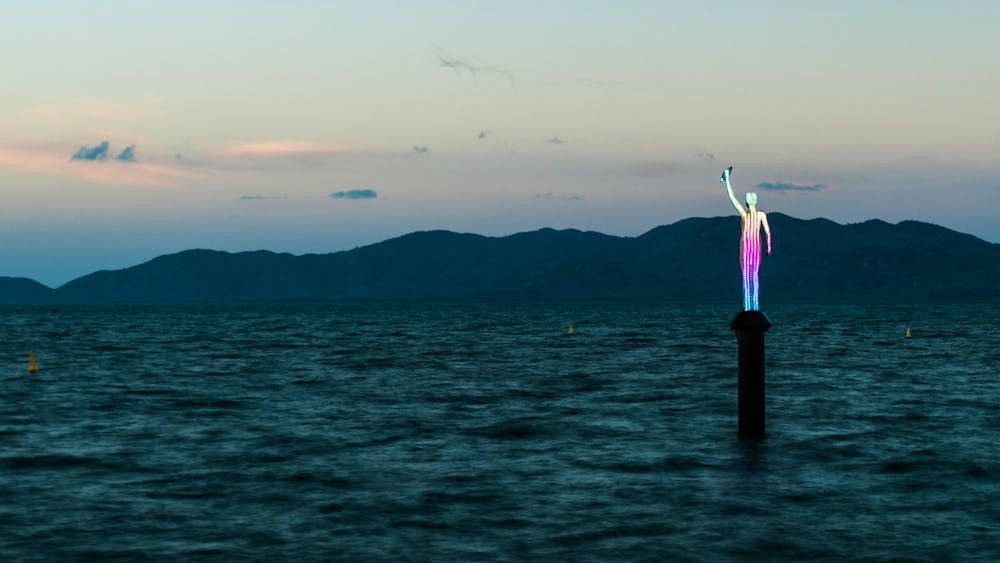 About
The Ocean Siren is a 4m high illuminated sculpture by artist Jason deCaires Taylor and inspired by Takoda Johnson, a young indigenous girl from the Wulgurukaba tribe. It serves as a warning signal about the warming seas' threat to the Great Barrier Reef.
The sculpture showcases Takoda holding a traditional indigenous communication device, a Bayliss shell, while looking out towards Magnetic Island and the Great Barrier Reef. At night, the sculpture's colour changes based on daily water temperature data from an AIMS weather station on Davies Reef.
This visual representation of current conditions helps raise awareness about the risks of warming seas to coral reefs. The structure of Ocean Siren, fabricated with stainless steel and translucent acrylic, features a matrix of LED lights that gradually change colour, resembling a heat sensing camera image. The sculpture aims to bring reef science to urban areas in a live, visual, and impactful manner, conveying a clear message about this complex issue.
Townsville
Latest Packages & Deals