Jourama Falls track, Paluma Range National Park
Jourama Falls track, Paluma Range National Park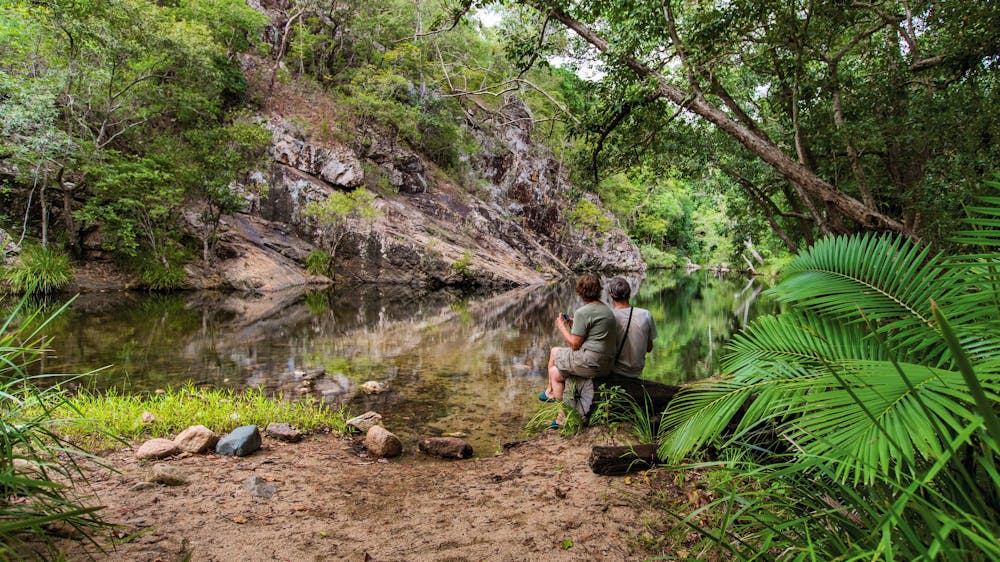 About
In the Jourama Falls section of Paluma Range National Park, Waterview Creek tumbles down many picturesque cascades and rapids, offering beautiful spots to relax, camp, walk and enjoy watching birds, butterflies and other native wildlife. Rainforest grows on the higher slopes and fringes the creek. Poplar gum, bloodwood, Moreton Bay ash and cocky apple trees are common in the open woodland.
Jourama Falls track starts at the end of the road, past the main camping area. This pleasant hike along the creek to the lookout is well worth the reward. At the signposted junction, just beyond the creek crossing, continue to the lookout or visit the creek further upstream. The 600m track to the lookout is all uphill but you will be rewarded with views out over the falls and the World Heritage-listed landscape.
On the return leg, stop to explore the creek and its lush vegetation. You can even slip into the clear water to cool off.
Townsville
Latest Packages & Deals