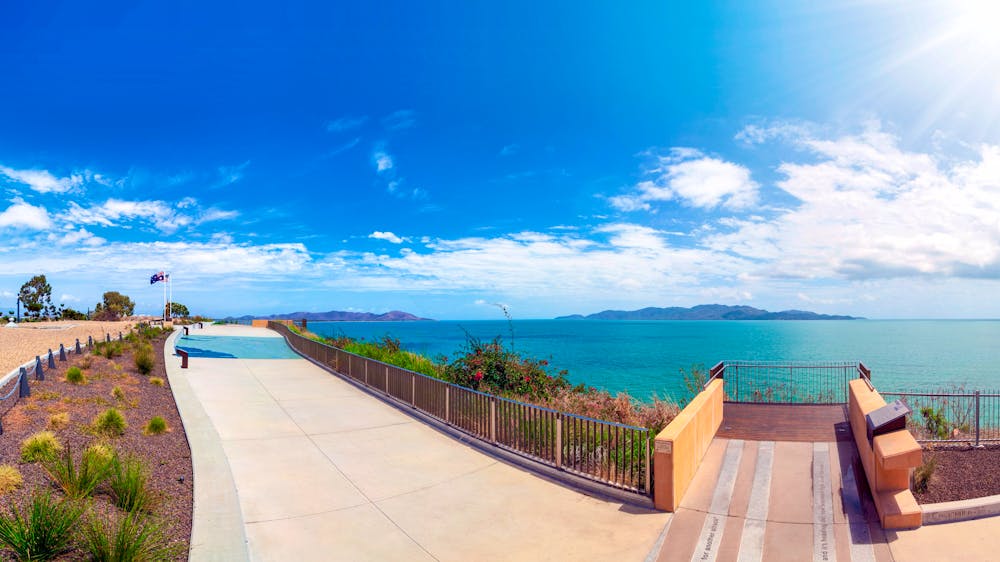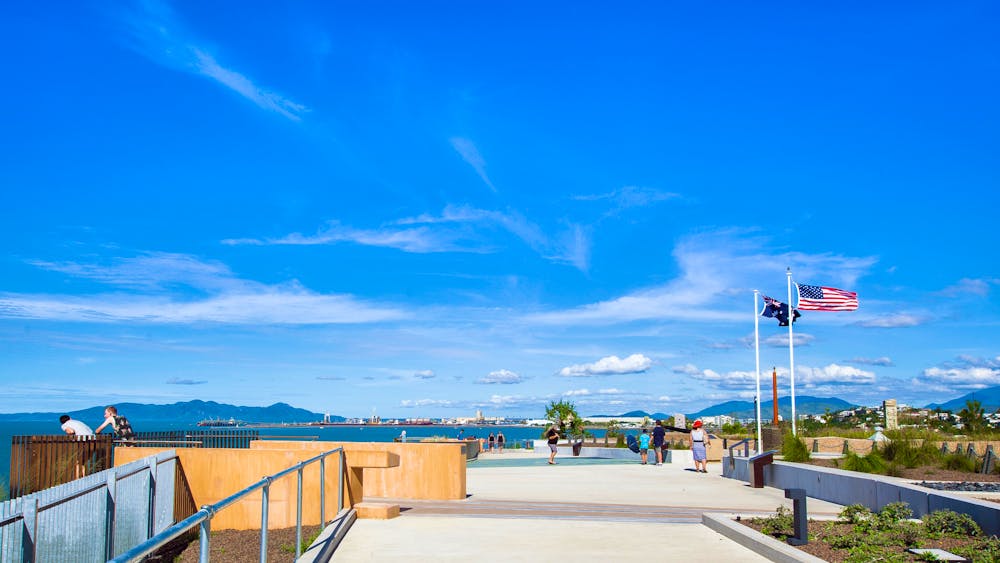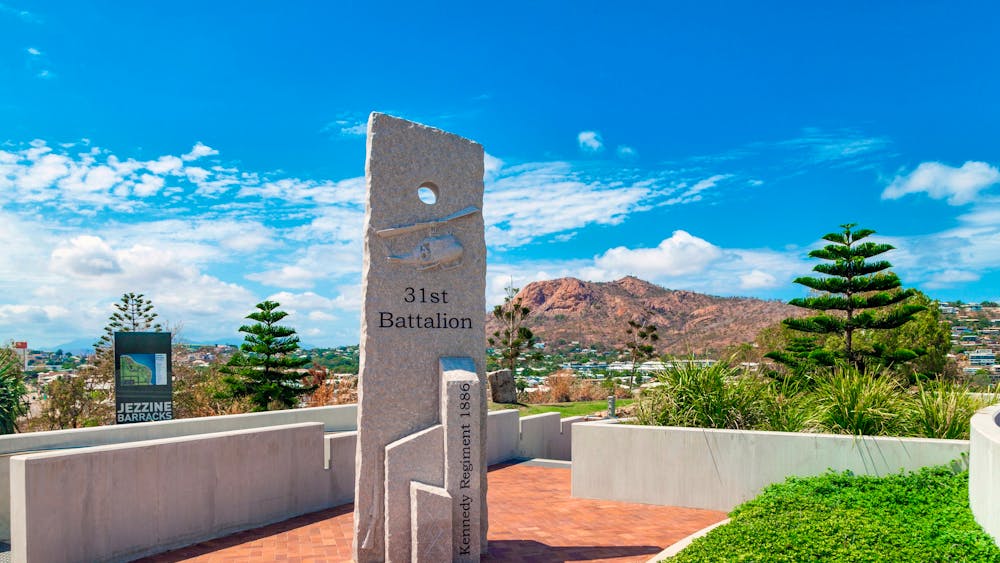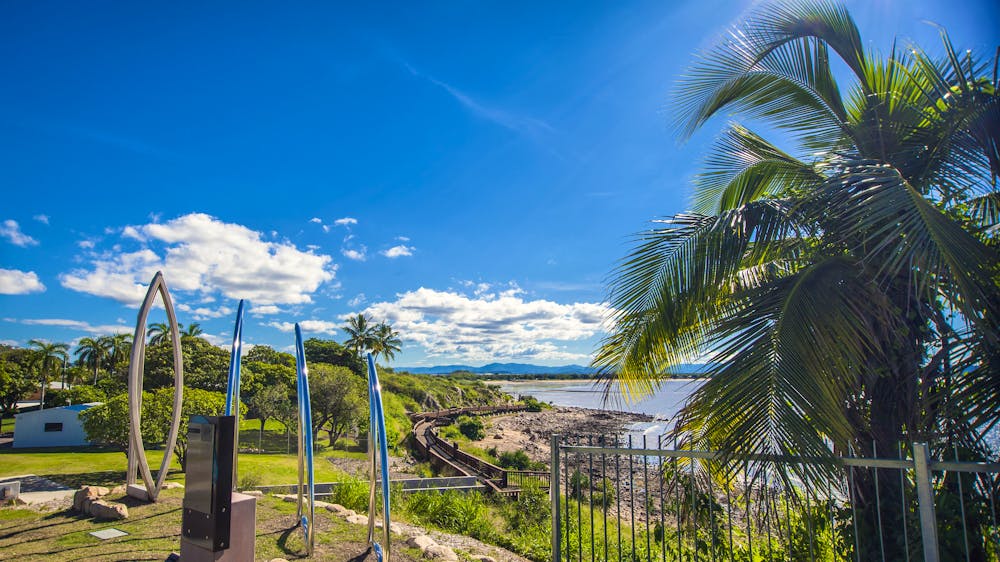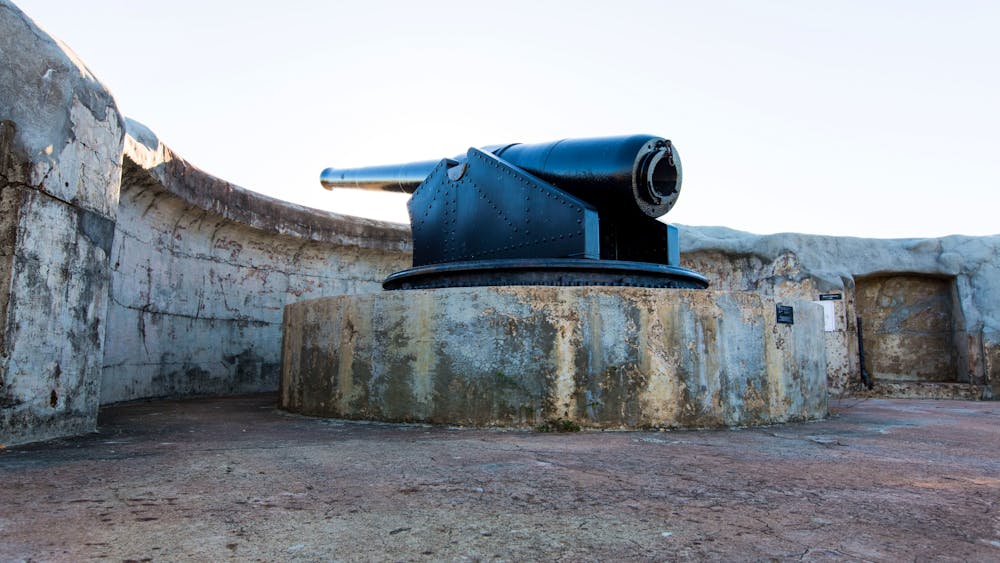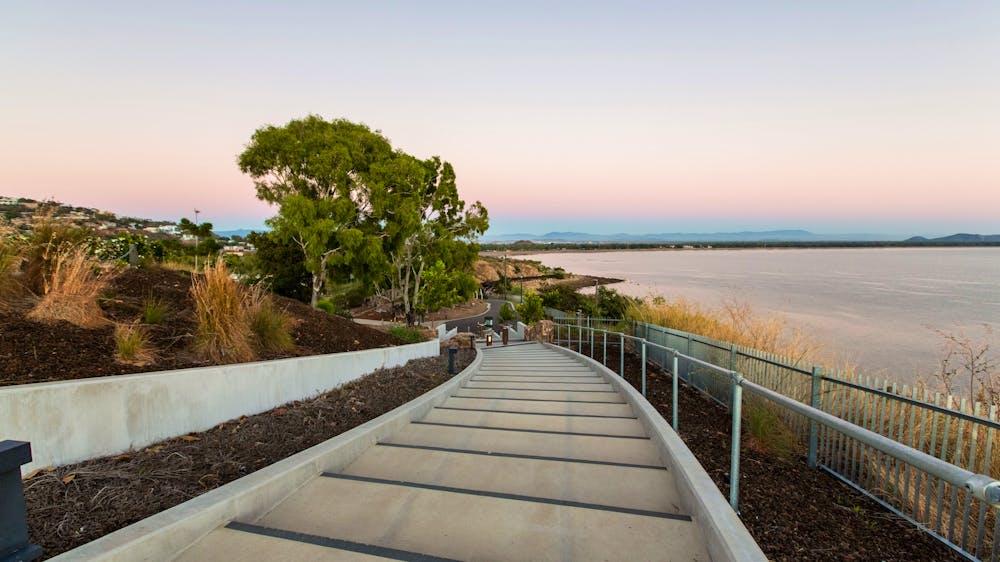 About
A significant site for both the Australian military and local Indigenous peoples, the Jezzine Barracks or Garabarra are now open to the public and include coastal boardwalks, artwork, traditional plantings and parklands.
The 15-hectare heritage precinct commemorates the military and Aboriginal heritage of the Kissing Point headland through 32 specially commissioned public artworks, extensive interpretive signage and the restoration of significant elements of the Kissing Point Fort complex.
The space includes a coastal walkway connecting Rowes Bay and The Strand, observation decks up at Kissing Point Fort, traditional plantings along the ethno-botanical walk, the Crossed Boomerang Amphitheatre, Norman and Brigadier North parklands and the Kennedy Regiment Plaza.
The Traditional Owners of Garabarra are the Wulgurukaba people, who retain an enduring connection to Country despite the impact of non-Aboriginal settlement in the area. For thousands of years Garabarra was the centre of a common food foraging area for local Aboriginal people - an area with immeasurable cultural and spiritual values.
The Fort was established in 1870 after the British withdrew from the colonies and it was in continuous military use from 1885 to 2006. In 2007 a community trust was established to keep this land in public hands.
Townsville
Latest Packages & Deals