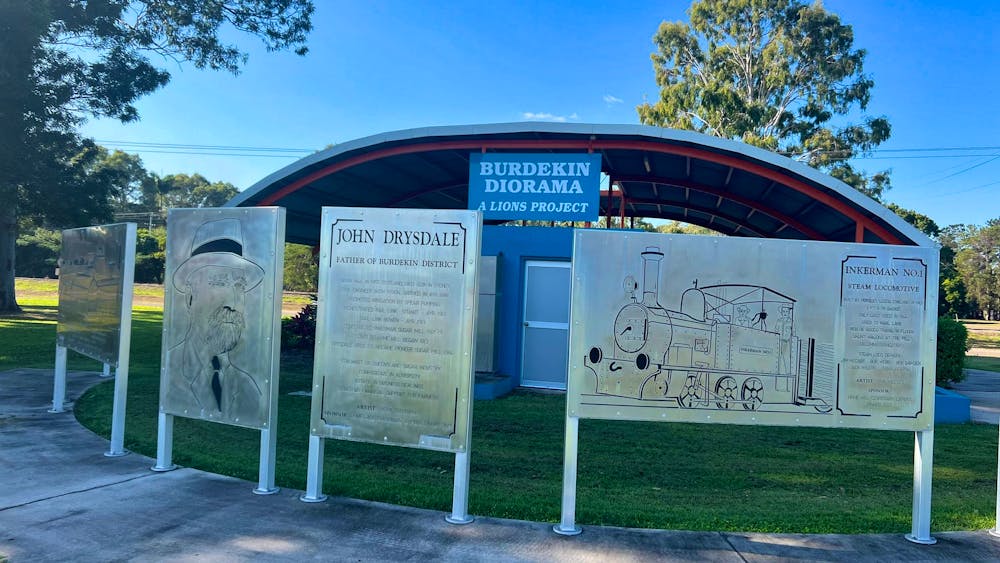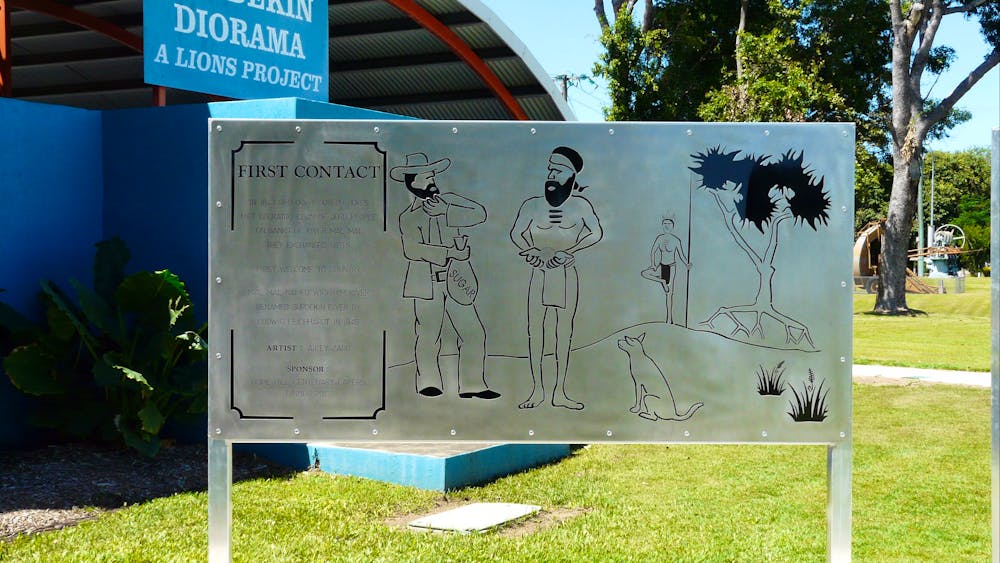 About
The Burdekin Diorama is a shady location to stretch your legs and discover the Burdekin's rich heritage. Easy to find, it's an interesting stop with pleasant surrounds.
The Burdekin delta sits atop an amazing resource - the aquifer, a ground source of fresh water replenished by the Burdekin River. The Burdekin Diorama explains this managed system through maps, photos, diagrams and charts.
Excellent resources and hard working people are what it takes to make a region prosper and the Burdekin district knows the good fortune of both. The local sugar cane industry, with its original hand cane cutters, plays a major role in the area's history and prosperity. The Burdekin Diorama provides a glimpse into the journey of the Burdekin's sugar cane industry. Five stainless steel informational panels shine a further light on the people, events and work that impacted the region's history.
The Burdekin Diorama is located near Home Hill's Inkerman Sugar Mill, on the southern side of the Burdekin River Bridge and is just over an hour's drive south of Townsville.
Townsville
Latest Packages & Deals