Alligator Falls Track, Bowling Green Bay National Park
Alligator Falls Track, Bowling Green Bay National Park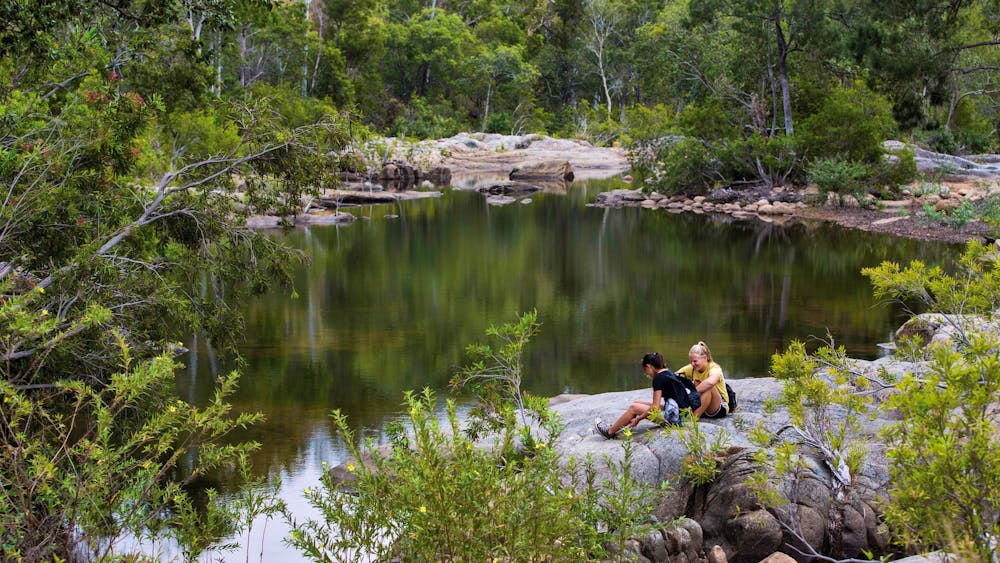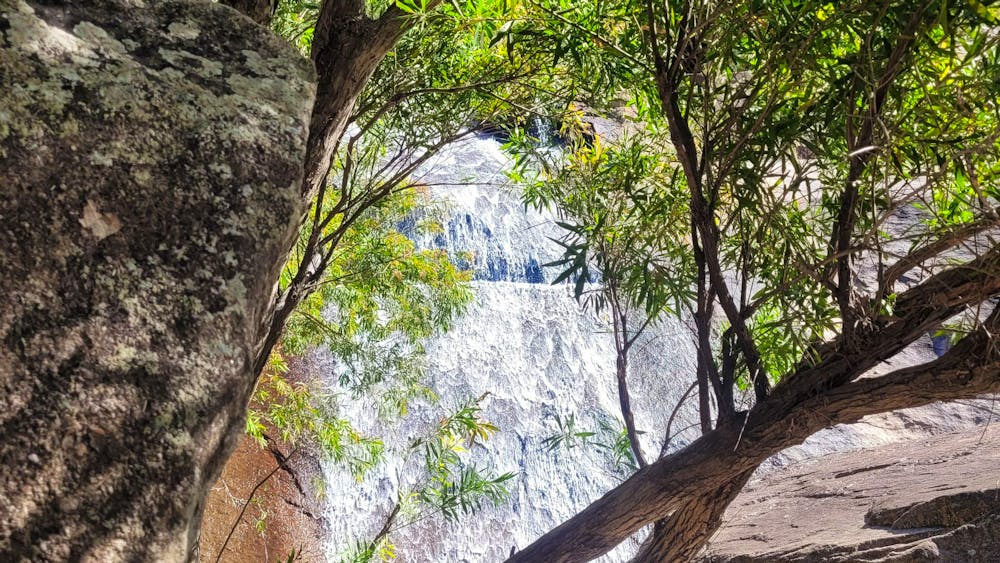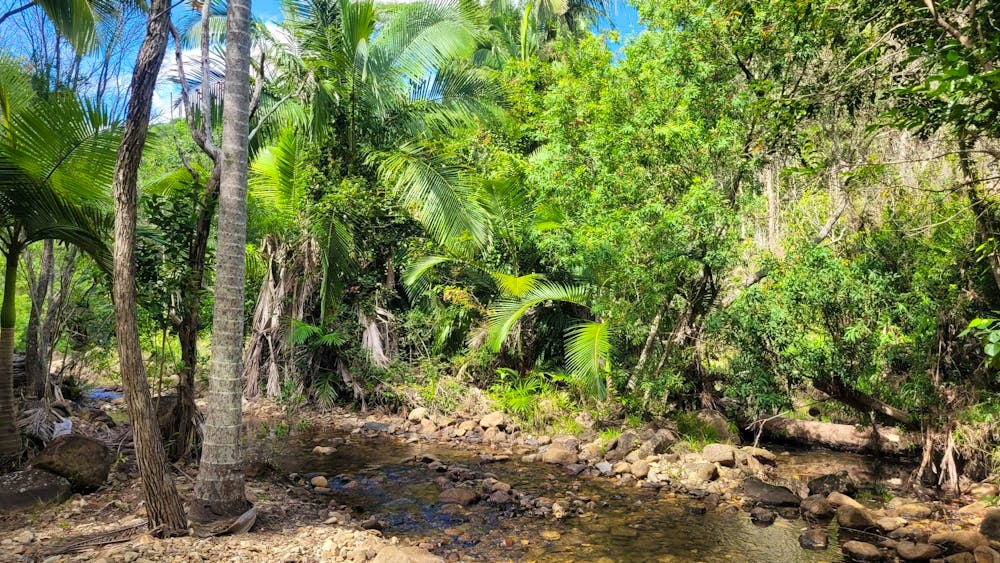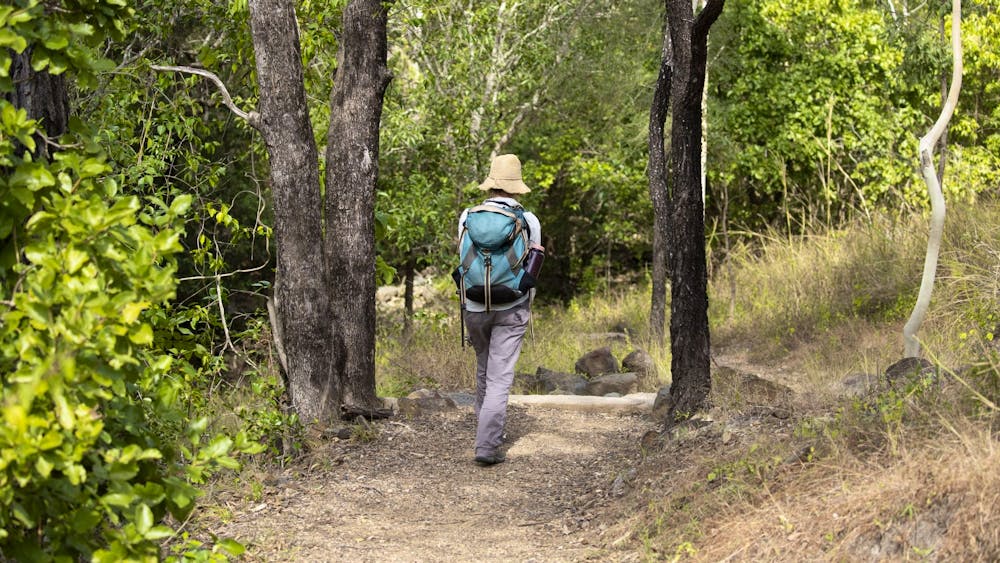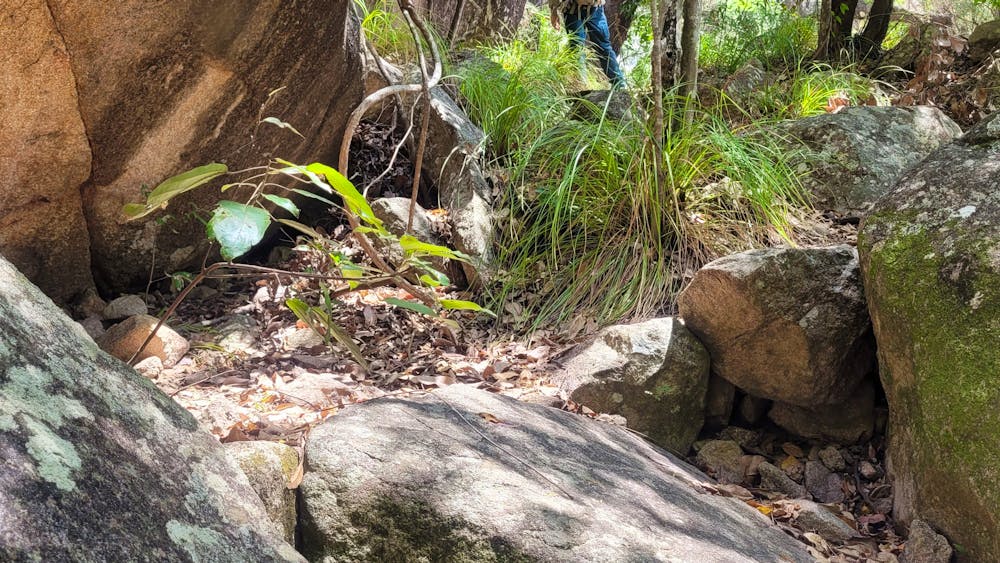 About
In the Mount Elliot section of Bowling Green Bay National Park, Alligator Creek flows through the landscape in a series of cascades, deep pools and waterfalls. The Alligator Falls track starts from the southern end of the Alligator Creek day-use area.
Follow the Alligator Falls trail through the different environments of Mount Elliot. Venture through eucalypt woodlands, wade across creek crossings (there is three of them!), ascend a series of steps then scramble over boulders in the rainforest to arrive beside the creek at the base of the cascading falls. There is no access to or above the falls. Do not climb the cliff face, or dive or jump into the water. Serious injuries have occurred.
Savour the creek crossings on the way to falls! With overhanging bottlebrush trees, damselflies skimming the water and butterflies fluttering above the surface, the creek crossings are a perfect place to rest and catch your breath.
Carry water and wear sturdy footwear. Make sure to begin this hike with enough time to return the same way before dark—unless to plan to stay the night at Alligator Falls camping area. Remember, a pre-booked camping permit is required.
This rugged, difficult trail should only be undertaken by prepared, fit and experienced hikers and should never be attempted during or after heavy rain or if heavy rain is forecast. On this track, visitors must cross the creek on three occasions. These crossings vary in depth from ankle-deep to approximately waist-deep depending on the conditions. Rain in the upper catchment can cause rapid rises in water (flash flooding), making creek crossings dangerous. Hikers can also become stranded between crossings.
Townsville
Latest Packages & Deals