Alligator Falls Track, Bowling Green Bay National Park
Alligator Falls Track, Bowling Green Bay National Park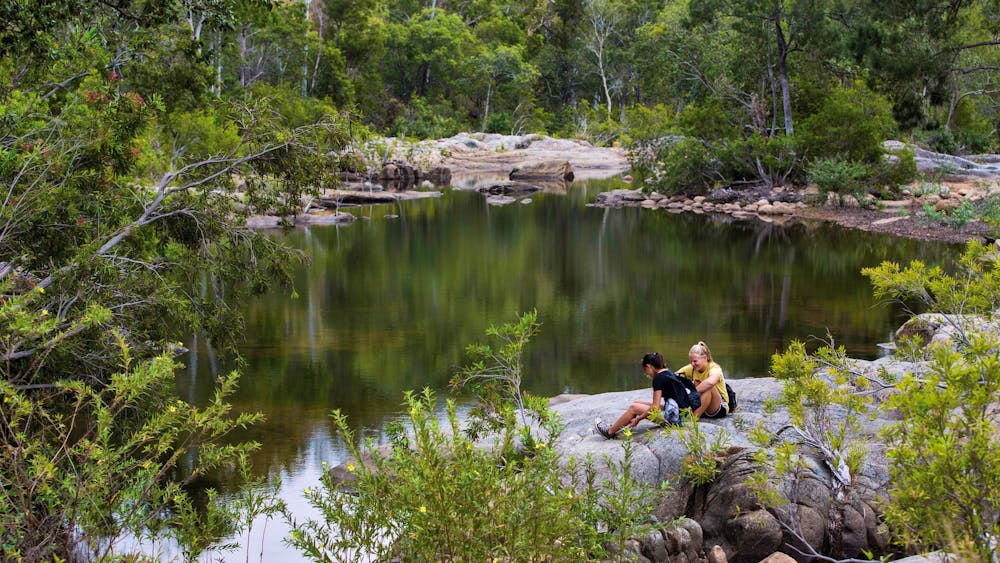 About
In the Mount Elliot section of Bowling Green Bay National Park, Alligator Creek flows through the landscape in a series of cascades, deep pools and waterfalls. The Alligator Falls track starts from the southern end of the Alligator Creek day-use area.
Stroll the first 500 metres along the track to the Alligator Creek lookout, then continue for another two kilometres to Cockatoo Creek - an ideal place for a rest and a swim.
From Cockatoo Creek, the track meanders roughly parallel to the creek, following powerlines through open woodland forest to Hidden Valley. An open clearing features towering, old mango trees, one of the only reminders of the homestead that once stood there. After a further two kilometres, the track arrives at a series of steps ascending through a rocky vine-thicket where some boulder-scrambling is required. The track then suddenly emerges at the falls. Access to and above the falls is not provided.
On this track, visitors must cross the creek on four occasions. These crossings vary in depth from ankle-deep to approximately waist-deep depending on the conditions. Visitors are advised to start walking in the morning to ensure a safe return during daylight hours. Carry water and wear sturdy footwear.
Townsville
Latest Packages & Deals