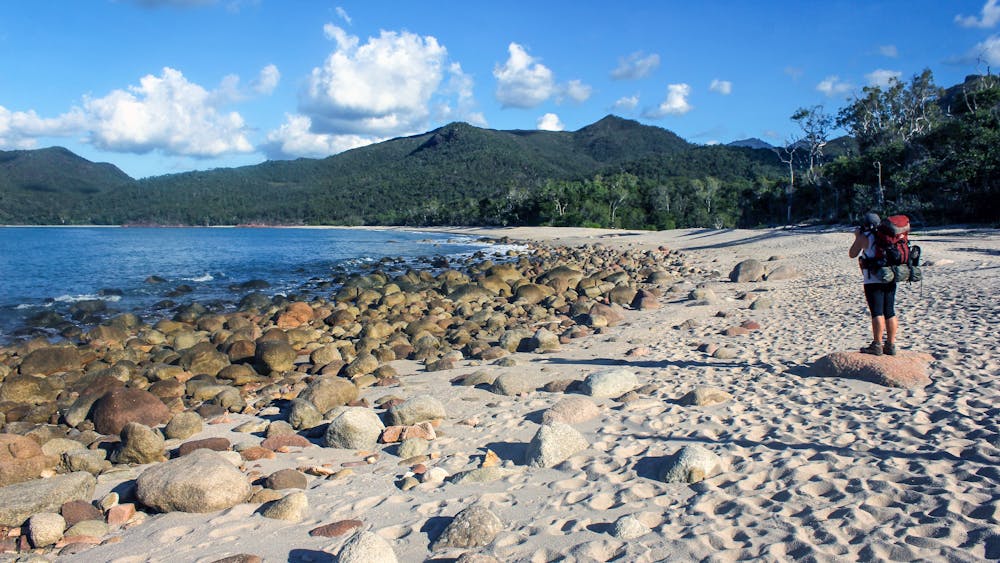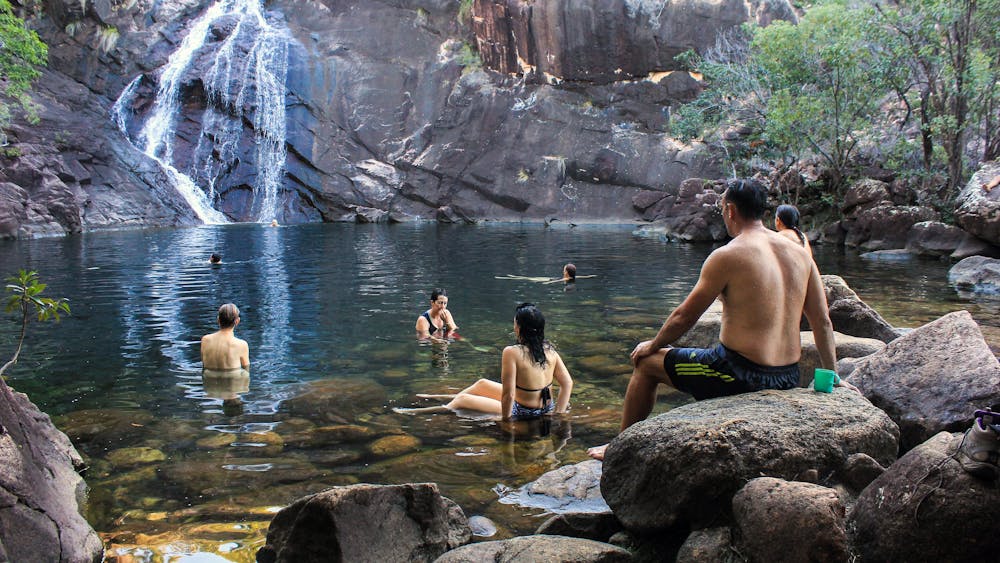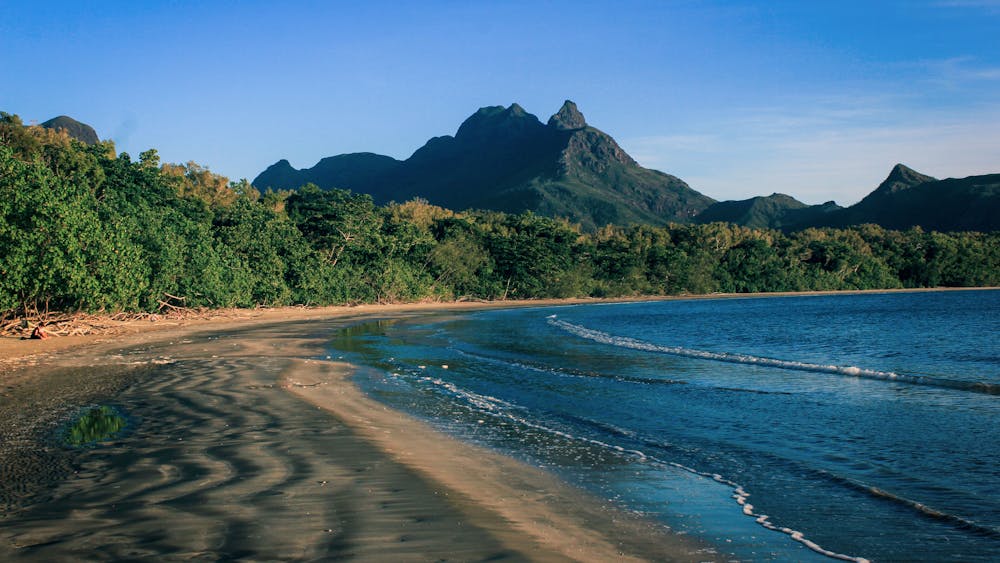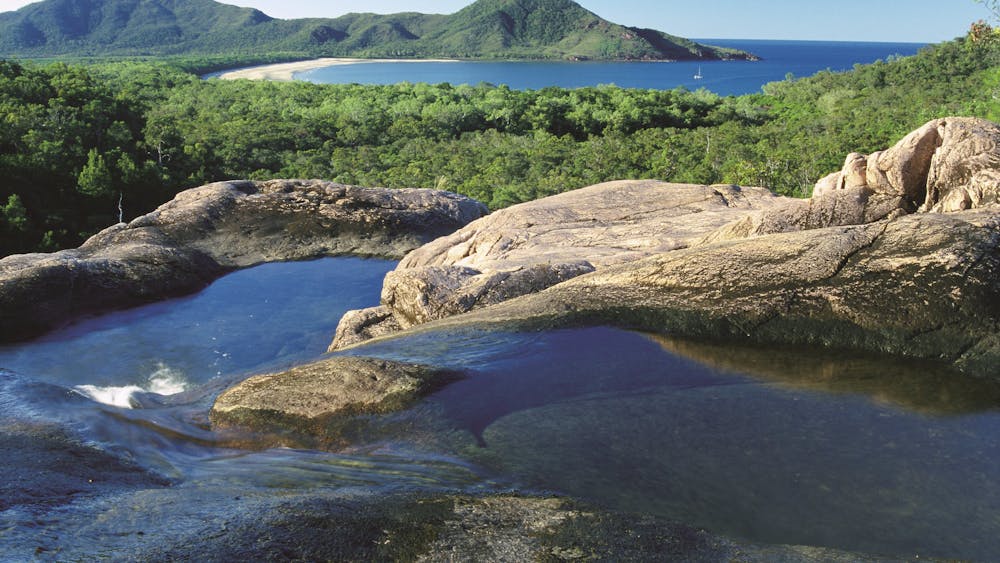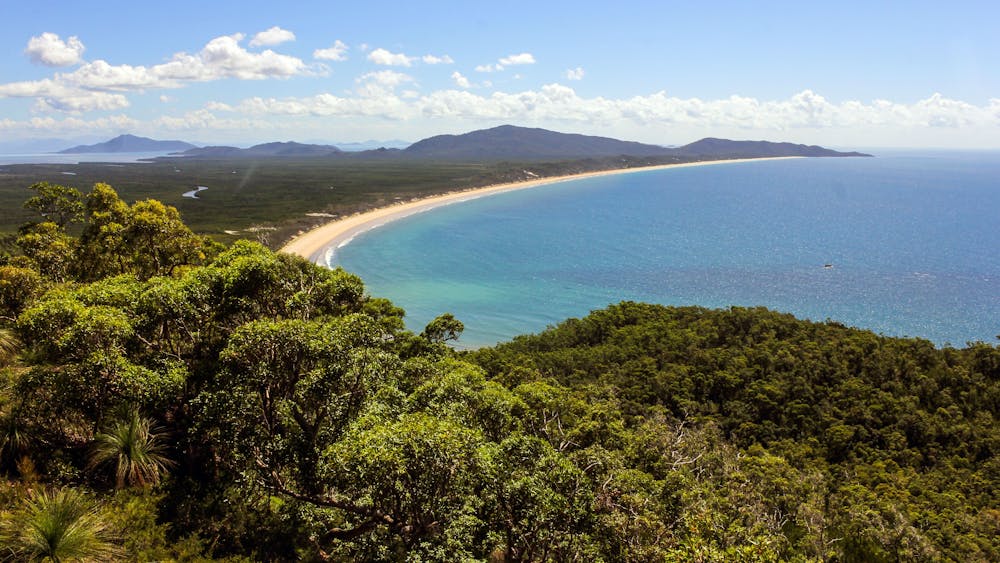 About
Which Jurassic Island can only 40 people explore at any one time?
Although the biggest island on the Great Barrier Reef, Hinchinbrook Island is completely uninhabited. To protect the Island's biodiversity and prevent damage to the environment just 40 people are permitted to stay at any one time.
If you have a desire for adventure, Hinchinbrook Island is your ultimate playground. It offers spectacular hiking and camping along the famous 32 kilometre Thorsborne Trail, internationally rated one of the top 10 walks on the planet. You will discover rainforests of Milky Pine, Palm Figs, and vines, with more than 66 species of birds, 22 species of butterflies, 29 different mangroves and many varieties of fish and crustaceans. To start your hiking expeditions on Hinchinbrook Island take a short ferry ride or private charter from Lucinda or Cardwell.
Another way to explore Hinchinbrook Island is by paddling along the outside coast in a kayak. Voted as one of the top 10 places to see by Kayak in Australia, the views are nothing short of spectacular and the long sandy beaches and extensive mangrove areas make Hinchinbrook Island an environmental haven for turtles, dugongs and many other marine creatures.
Hinchinbrook Island is the perfect place to restore body, mind and spirit. This is the Island to choose if you want peace, beauty, tranquillity and a hint of adventure.
Amenities
Activities
Birdwatching
Camping
Canoeing/Kayaking
Fishing
Hiking
Walks
Townsville
Latest Packages & Deals