Charters Towers Memorial Cenotaph
Charters Towers Memorial Cenotaph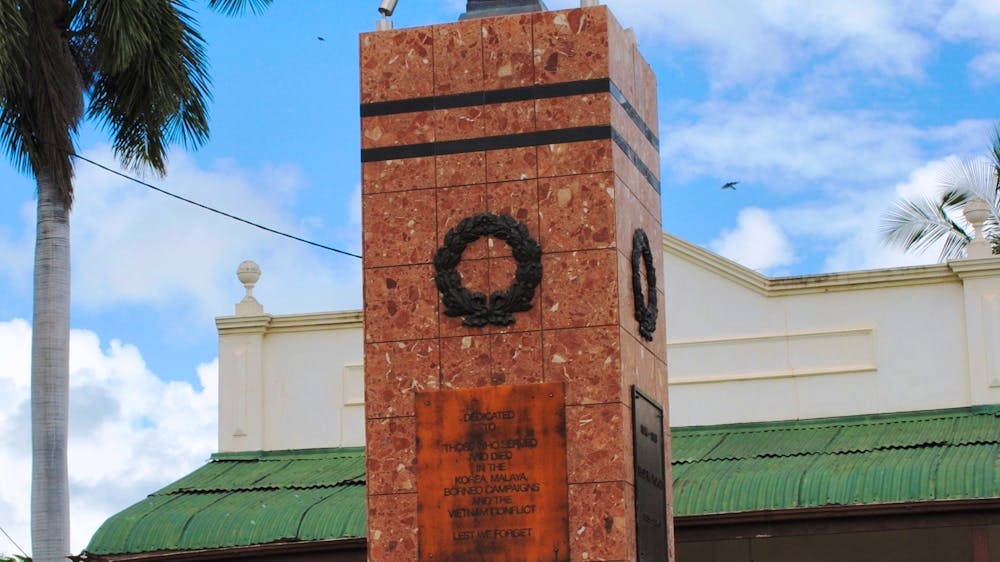 About
Queenslander's loved their soldier statue, known as the 'Digger', symbolising innocence, youth, heroism, courage and mateship.
When Charters Towers' war memorial was refurbished and rededicated on 11 November 2005, the cenotaph included a solemn soldier, head bowed and rifle pointing downwards.
It was originally unveiled to honour those who fought in WWI and WWII, in November 1955. At that time it included an electric light in the shape of a flame, burning continually atop the nine metre tall stone pillar.
Memorials were rare in Australia before WWI. The outpouring of grief at the loss of 60,000 young Australian men, buried where they fell in Europe, the Middle East and northern Africa, created a wave of monuments, from soldier statues to memorial parks, rolls of honour to empty tomb-like pavilions.
The roll of honour provides an insight into local patriotism of the day, all who enlisted were volunteers willing to fight for the British Empire.
Townsville
Latest Packages & Deals