21 Apr 2024
The Burdekin Sugar Rush is the signature running event for the Burdekin Road Runners and Walkers Club. The event not only showcases the spectacular features of the Burdekin Shire, but also celebrates the role that fun and fitness has in the community.
The event attracts running enthusiasts from around the region (including Townsville, Cairns, Charters Towers, Whitsundays and Mackay) and also has a key focus of attracting first time competitors through the provision of a half marathon (21 kilometres), five and ten kilometre fun run, team challenge and kids fun run.
Most participants take part for the personal challenge, the experience of a vibrant community event and embracing an active and healthy lifestyle.
The Rush Aims to:
Create a signature running event for the district.
Profile the Burdekin's quality health and fitness facilities which enhance the visitor experience, which will in turn increase economic activity for the district.
Promote to visitors that participating is an excellent way to experience the district's wonderful lifestyle.
Sugar Rush Start Times:
6.30am 21 kilometres.
7.15am 10 kilometres.
7.30am 5 kilometres, Seniors, Juniors Under16 and Pram Push.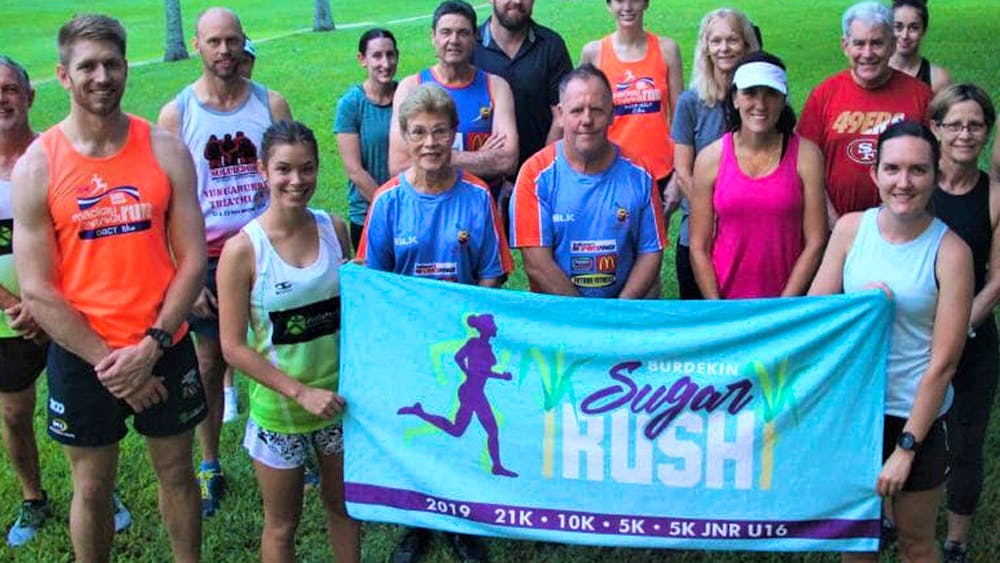 Upcoming Dates
21 Apr 2024 5:00 am